Travel can be fun, enriching, thrilling, and educational. Let's be honest, though; it can also be scary, complicated, and frustrating if you're not well-prepared. Today, traveling accessories aren't just optional novelties. Instead, they're essential to ensure your vacation is as smooth, stress-free, and secure as possible.
I've learned a lot of valuable lessons from traveling the world and I understand the importance of efficient and effective travel accessories. I know what it feels like to misplace important travel documents and struggle with unwieldy, cumbersome luggage. Sometimes, it pays to spend a little more for peace of mind. That's why I decided to make this list of the very best travel accessories/gadgets.
Apps
eSIM

A less expensive way to stay connected to friends and family while traveling is embedded-SIM (eSIM).  An eSIM is an industry-standard digital SIM that allows you to activate a cellular plan from your carrier without having to use a physical SIM.  You don't receive any physical packaging or any cards that you have to insert. Instead, you simply choose your package, download it, and you are ready to go!
Airalo offers specific time packages for their eSIM from 3-day to 30-day deals. Also, one of the most popular benefits of Airalo's eSIM is that you get to keep your phone number, no matter where you end up.   The cost of the eSIM is less than your carrier's international data plan.   You can download the app from either the Apple Store or Google Play.
Mobile Passport
If you don't have Global Entry, the next best thing is Mobile Passport.  Mobile Passport Control (MPC) allows eligible travelers to submit their passport and customs declaration information through a free, secure app on their smartphone or other mobile device. The use of MPC streamlines the traveler's entry process into the United States by reducing passport control inspection time and overall wait time.   Yes, it is free to use and can be downloaded from either the Apple Store or Google Play.
Travel Itinerary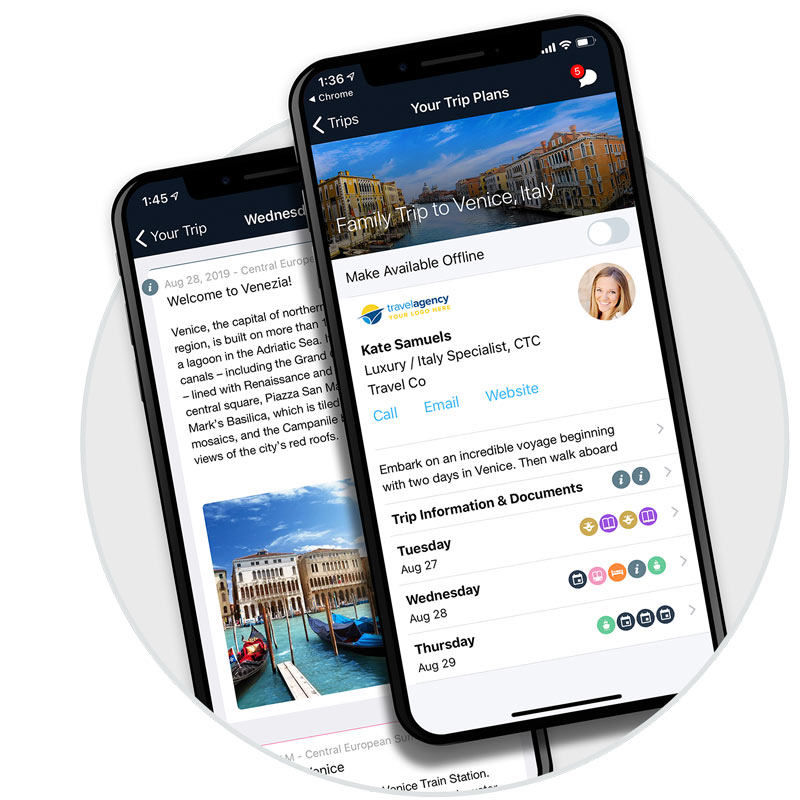 I cannot leave without my Travefy app.   Since I am a Travel Professional, it allows me to create beautiful and customized itineraries for my clients and my travels.  Also, I can easily share my itinerary with my friends and family.  Lastly, I can upload a digital copy of my passport, travel insurance, and visa into the itinerary.   One-stop shop for all of my documents!   Contact me if you wish for me to create a beautiful itinerary for you.
---
Mobile Phone/Camera Phone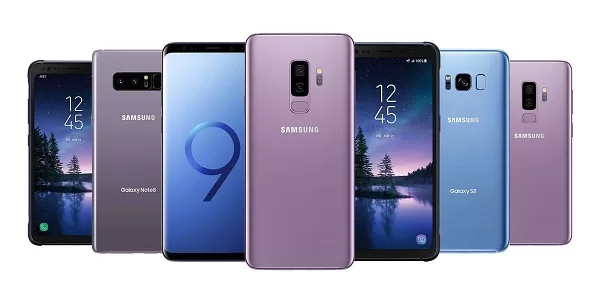 I am a proud Android user and slightly biased, the best camera phone.  Now and then I use it for texting and talking.  I use the Samsung Galaxy S22+ phone for all of my photography.  Images captured using the main camera are clear, sharp, and full of details.   Remember, I am biased and my friends always want to use my phone for taking photos.    Go ahead and make the switch to Samsung/'Droid as it is the number 1 mobile in the world.
Travel Insurance
Insurance is often overlooked but critically important for somebody traveling the world. If you get injured or have any medical issues, it could cost you a lot of money to be treated.  Your U.S. medical insurance does not cover medical or hospitalization internationally.   So consider if you want your trip to end up costing you thousands of dollars or if you want some peace of mind while traveling.  My travel insurance of choice is Allianz Travel Insurance. It ticks those boxes, the customer service was great and it was not as expensive as its competitors.  Enter F212360 as the Travel Agent ACCAM.
---
The Gadgets
Passport and Vaxx Card Holder
If you're looking for a way to keep your passport protected, a good passport cover will do the trick. This passport cover and vaccine card holder combination is my favorite and for good reason.  It comes in a multitude of different colors and designs. Each of the cases is made from faux leather material and offers RFID-blocking technology to keep your information safe. Inside, there's space for your passport, vaccination card, credit cards, and even some travel essentials like your boarding pass. Plus, this compact passport case comes with a mini pen, perfect for when you're on the go and need to fill out a customs form or take a quick note.
Sunglasses or Eye Glasses Organizer Case

Savvy travelers always pack multiple eyewear options and all you need is a unique case to store your glasses! It features 5 slots, with a loop at the top for a stylish display in any room. It also makes a fantastic travel case for multiple pairs, because it rolls up into a pentagon-shaped box that fits neatly into suitcases, purses, totes, and backpacks.
Wireless 3 and 1 Charger
I have three devices that I must charge during my travels.  They are my watch, earbuds, and phone.  Who needs to pack 3 separate charging devices?  The 3-in-1 wireless charger supports charging three devices at the same time, which is very convenient and efficient, and it perfectly solves the problem of charging multiple devices.  This folding wireless charger uses multi-functional intelligent shunt technology to identify different devices to provide different charging power.   Here is the link to the 3-in-1 Charger.
Tripods and Selfie-Sticks
If you want stable video or photos, if you want to get photos of yourself while traveling solo, or if you're looking to do more video for your social;  a travel tripod is a MUST-have travel accessory! I use both of these!  Using a tripod or self-strick, possibly a combined option, makes it easy to have yourself in the pictures.  One of my favorite Flexible Tripod Phone Camera Stand as it can serve as a mini tripod, selfie stick, or ergonomic hand-held.  Lastly, this cell tripod equipped with a wireless remote control allows you to take pictures or videos away from a distance.
Mini USB Portable Charger
The days of the big and bulky portable chargers are gone!  How about the cords and holding the charger?  They are now in the past with good riddance.  Let me introduce you to the USB C Portable Mini Portable Chargers with Fast Charge.  Ultra small and ultra-light cordless battery packs where you are no longer tied to carrying cables to charge your phone, the portable charger is the best choice for you.  Just plug, charge, and go! 🙂 Here is the link for Android/Samsung and Apple/iPhone.
Cell Phone Stand Holder
This has to be my favorite as it stays in my bag regardless if I am traveling or not.   I don't need to find something to prop my phone but rather I take out my hand, and viola, I have the perfect thumbs-up stand.
Portable Wireless Bluetooth Speaker
I've been traveling the world for a decade and a half, and no matter how much I whittle down my luggage to the bare essentials, I always have room for a small speaker. My phone's speaker just doesn't cut it when you are in the mood for some music while getting ready to explore. It's pretty vital to travel with good sound with my portable wireless speaker.
Super Fast Charger

Lightweight, stylish, small, and compact super fast wall charger, makes it easy to plug and charge your device. Easy to carry & best choice for traveling.  Compatible with both iPhone and Samsung that has a USB Type C.
International Power Adapter
If you're traveling to international destinations, the power plugs are different. You could buy something when you get there, carry around different adapters for different countries, or you could have an international power adapter that will work anywhere you are.
Final Thoughts on Travel Accessories/Gadgets
Take some time to review the options listed above and see what works best for you. Of course, you're not required to get everything, but it's a good list to make you think about what you do need when traveling.  What are some must-haves for you? Let me know in the comments below!